WCW: ESSENCE MAGAZINE'S EXECUTIVE BEAUTIES DIGITAL ISSUE
BRIEF EXCERPT FROM COVER STORY BY JULEE WILSON:
The stars were perfectly aligned on February 7. If you knew the endless e-mails, calendar shuffling and manifesting it took to get 15 of the most impressive Black women in the beauty industry into one room, then you would also know the immense pride we felt having made it happen. That feeling will live with us forever. But the most everlasting aspect of this moment is the impact each of these women's words and mere presence will have on the lives of those who will be following in their footsteps.
INTRODUCING THE BEAUTY INDUSTRY TOP BLACK WOMEN EXECUTIVES:
Dawn E. Norvell
Senior Buyer at Consumables, Walmart
Angela Simpson
Executive Director of Marketing, NARS Cosmetics U.S.
Tiffani Carter-Thompson
Vice-President of Integrated Marketing, Shiseido U.S
Anne Marie Nelson-Bogle
Deputy General Manager,
L'Oréal Paris U.S.
(Left to Right):
Lela Coffey
Brand Director for Multicultural Beauty,
Procter & Gamble Beauty
Kimberly Evans Paige
Chief Operating and Brand Officer, Sundial Brands
Esi Eggleston Bracey
Chief Operating Officer and Executive Vice-President of Beauty and Personal Care, Unilever, North America
Erin Williams
Brand Manager, DevaCurl
Karla Davis
Senior Director of Integrated Marketing and Media, Ulta Beauty
Michelle Hines
Director of Global Upstream Research and Technology, Mary Kay Products
Amanda C. Jones
Global Marketing Director, BECCA Cosmetics
Tiffany Plater
Vice-President of Marketing, L'Oréal
Ajaa Long
Vice-President of Marketing, Estée Lauder and Aerin Beauty, North America
Erica Roberson-Peters
Vice-President of Marketing, L'Oréal Professional
Products Division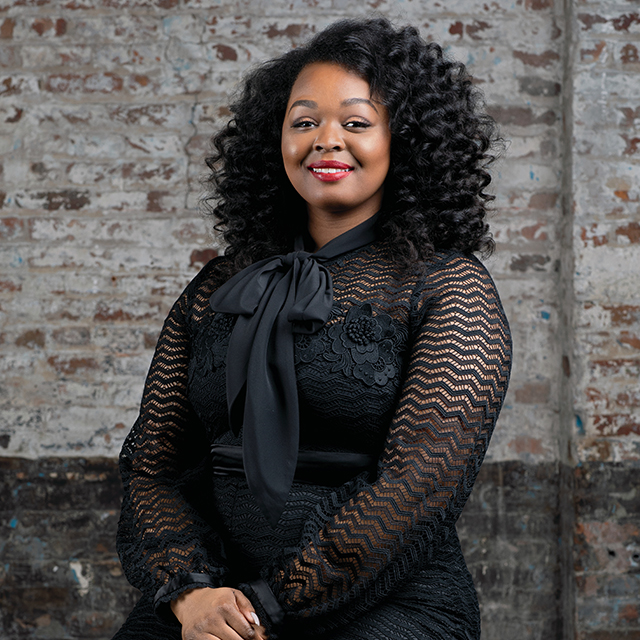 Keren Charles
Associate Brand Manager at Aveeno, Johnson & Johnson