MELANIN INFO FEATURE: NIKKI'S MAGIC WAND
Nikki's Magic Wand
Nicole Narvaez Manns
Founder/Owner
IG: nikkismagicwand2
FB: Nikki's Magic Wand
Twitter: Nikki's Magic Wand
Website: www.nikkismagicwand.com
I met Nicole Narvaez Manns a few years back at a Fashion Showcase here in Pittsburgh, PA. She was one of many vendors at the showcase which her table was right next to my sista friend Toya Boxley-Bradley creator of Sweet T's Beauty. We both were captivated by Nicole aka Ms. Nikki's lip glosses so you know we brought a few. After that first meeting, it was a wrap. Nicole's line of lip glosses & mattes is amazing. Nikki's Magic is one of my one of my favorite "Black Owned Beauty Brands".
Ms. Manns have created a tool which has been heaven sent for us women whom tried and tried to get the last bit of lip gloss trapped at the bottom of the bottle. Nikki's Magic Wand can be described as a miniature squeegee not to mention a woman's best friend. This tool has gotten the attention of shows, for instance, she has been featured on QVC twice. In addition, Nikki's Magic Wand has won the appeal to the biggest magazines like Allure among others.
During two seasons out of the year, we both attend the only premiere natural hair meet-up hosted by "It's A Natura Thang". As soon as the doors are open Nicole's table is one out of 5 favorite vendors that I have to show my love & support to first. In the same fashion, there is a little happy dance of appreciation that I do for Nicole once I purchase a new shade from her collection. (Laughs) All in all, Nicole Narvaez Manns is the epitome of a "Black Girl Who Rocks"!!!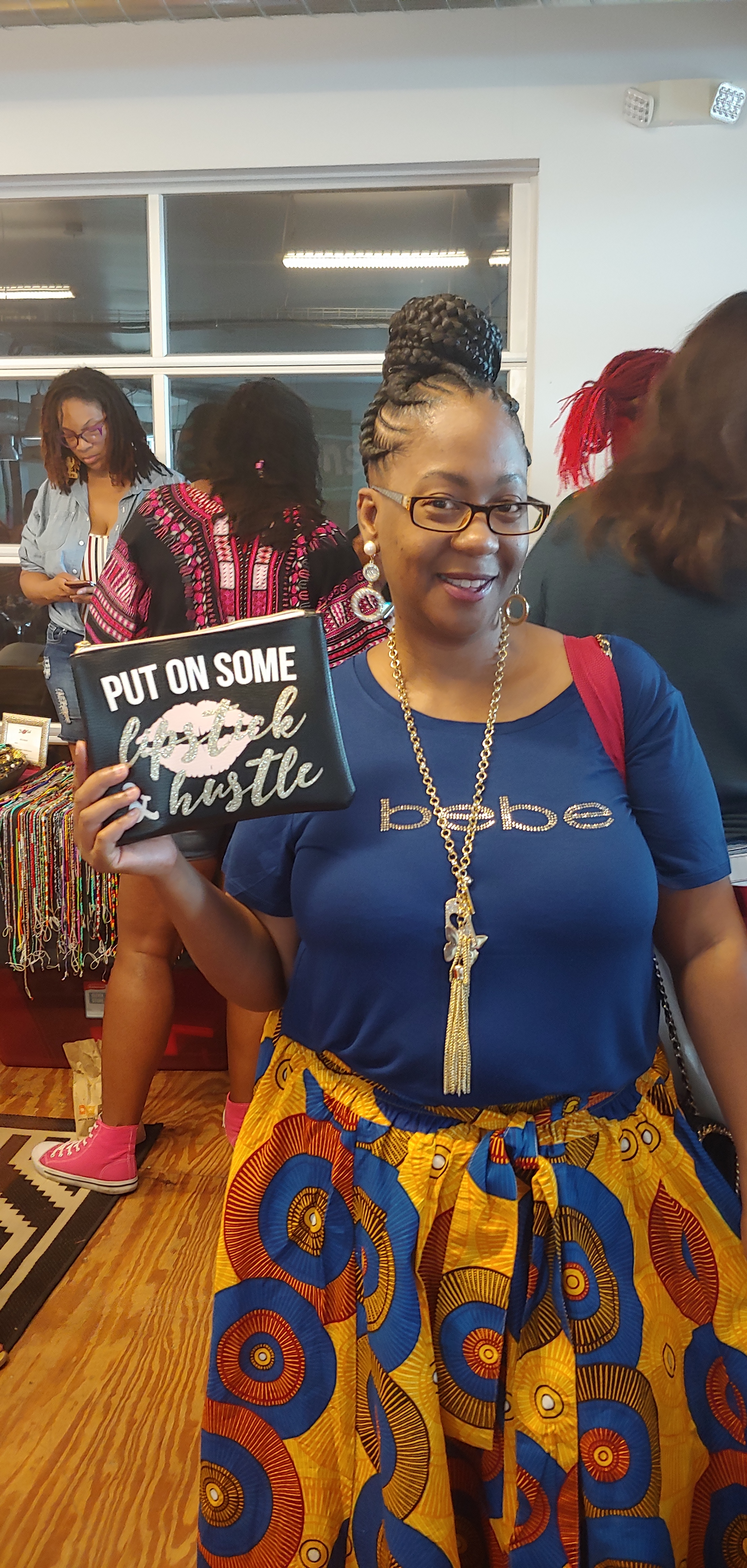 New from Nikki's Magic Wand "Put On Some Lipstick & Hustle" Make-Up Bag. This bag made it's debut at "It's A Natural Thang" Wakanda in the Summertime Natural Hair Meet-Up!! For more details from the link above to shop & support!