COVERGIRL: JANELLE MONAE "LOVING OPENLY" ALLURE MAGAZINE'S (FREEDOM ISSUE) JULY 2018
Fashion stylist, Jaime Kay Waxman. Hair: Nikki Nelms. Makeup: Francelle. Manicure: Angie Aguirre. Set design: Mila Taylor-Young.
A version of this article originally appeared in the July 2018 issue of Allure. To get your copy, head to newsstands!!!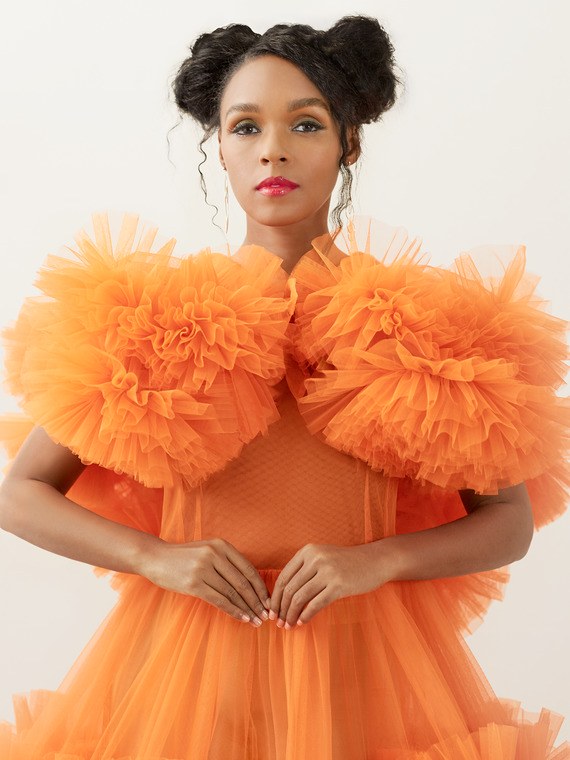 Molly Goddard dress. Solace London shoes. Janelle Monáe's look can be re-created with the following: Teint Idole Ultra Wear foundation in 500, Custom Highlight Drop in Golden Glow, Drama Liqui-Pencil in Pacifique & Noir Diamant, and L'Absolu Gloss in Caprice by Lancôme. Molly Goddard dress. Knobbly Studio earrings.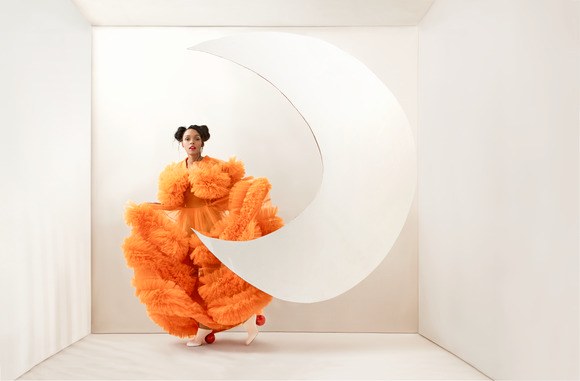 Molly Goddard dress. Solace London shoes.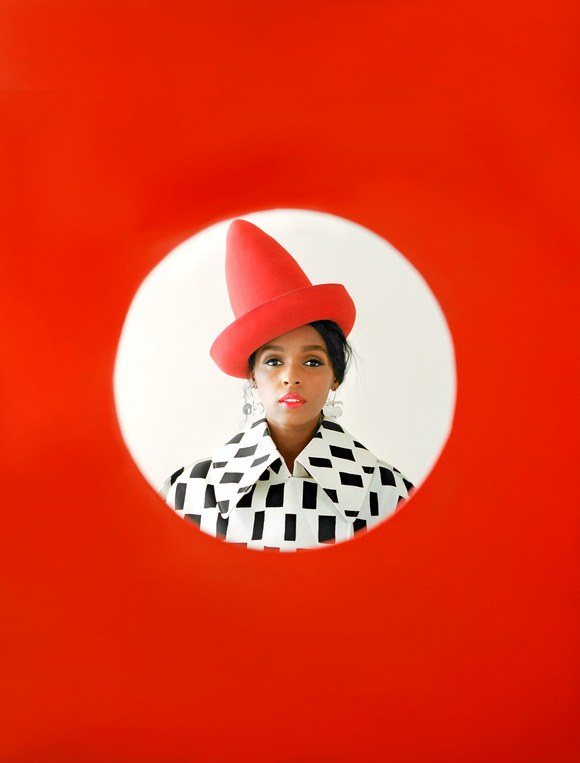 Junya Watanabe coat. Hat from New York Vintage. Ariana Boussard-Reifel earrings. Makeup colors: Brow Gel and True Dimensions Lipstick in Wild About Pink by Mary Kay.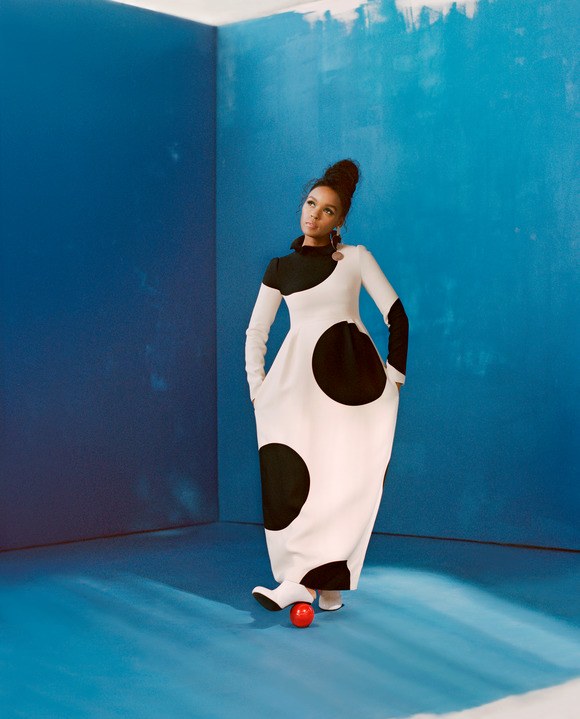 Valentino dress. Annie Costello Brown earrings.
Brief excerpt from cover story written by Ashley C. Ford
Dirty Computer is an album that feels like a coming out in every sense of the word. It seemed in the past that the Grammy-nominated Monáe kept us at a distance. There was a sense that her signature pompadour might actually be full of secrets. While her talent is and was undeniable, her mysteriousness was also a huge draw. All of that changes now. Monáe admits that this album came from a place that's more open. Still, she wants to be clear: This isn't just some confessional album. It's personal, but it's intended to speak to the hearts and minds of many. "It's about all of us, all the people that at least I feel a responsibility to. I had to pick who I was comfortable pissing off and who I wanted to celebrate."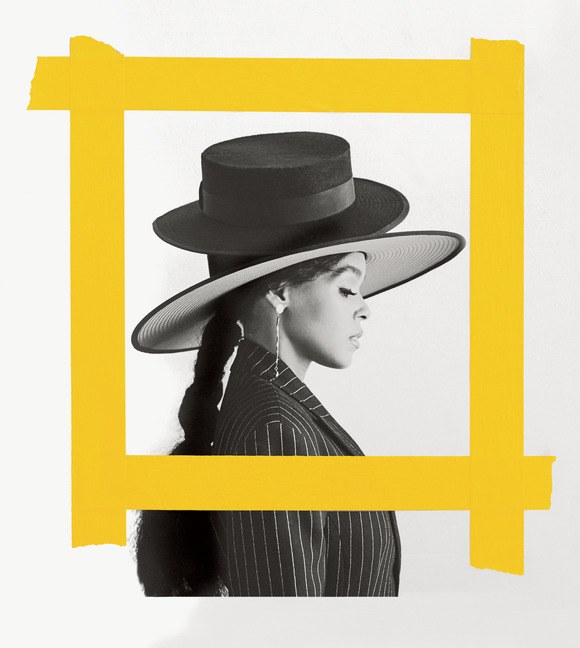 Marc Jacobs hats. Alexander McQueen blazer. WKNDLA earrings.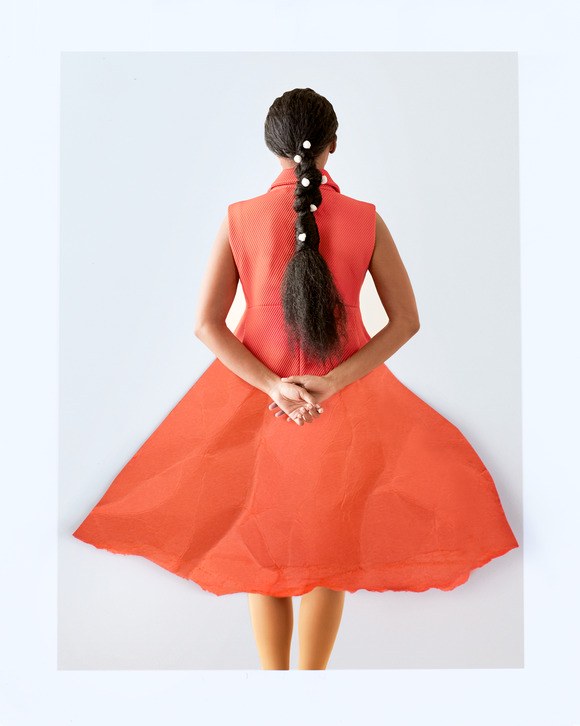 Marni dress. Tights, stylist's own.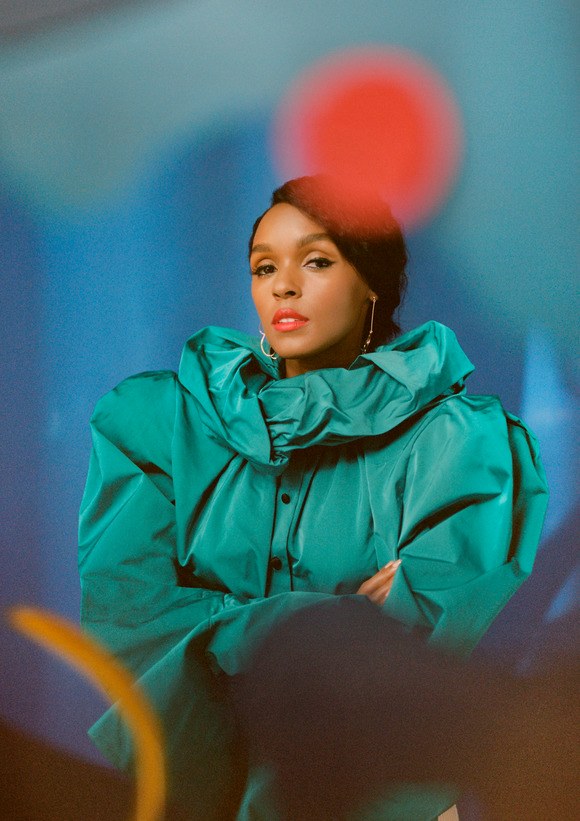 Marc Jacobs top. Knobbly Studio earrings. Makeup colors: Inkstroke Eyeliner in Shikkoku Black, Natural Eyebrow Pencil in Deep Brown, and Rouge Rouge in Ruby Copper by Shiseido.