WINTER 2018/2019 HAIR CARE PRODUCT SPOTLIGHT: CARMELLA MARIE & MICHE BEAUTY
Winter is trying to make an appearance early this year. For those of us within the Natural Hair Community there are 2 seasonal hair regiments that we have to apply for our hair. During the summer months when humidity is not our friend we have to keep our moisturized as needed. Unfortunately during the winter it's the same thing with a few extra steps such as hot oil treatments, hair masks, deep conditioning & so forth.
Below I'm going to 1 of my favorite beauty brands as well as two up and coming hair care lines that are black owned. 1st is Carmella Marie lastly Miche Beauty Collection.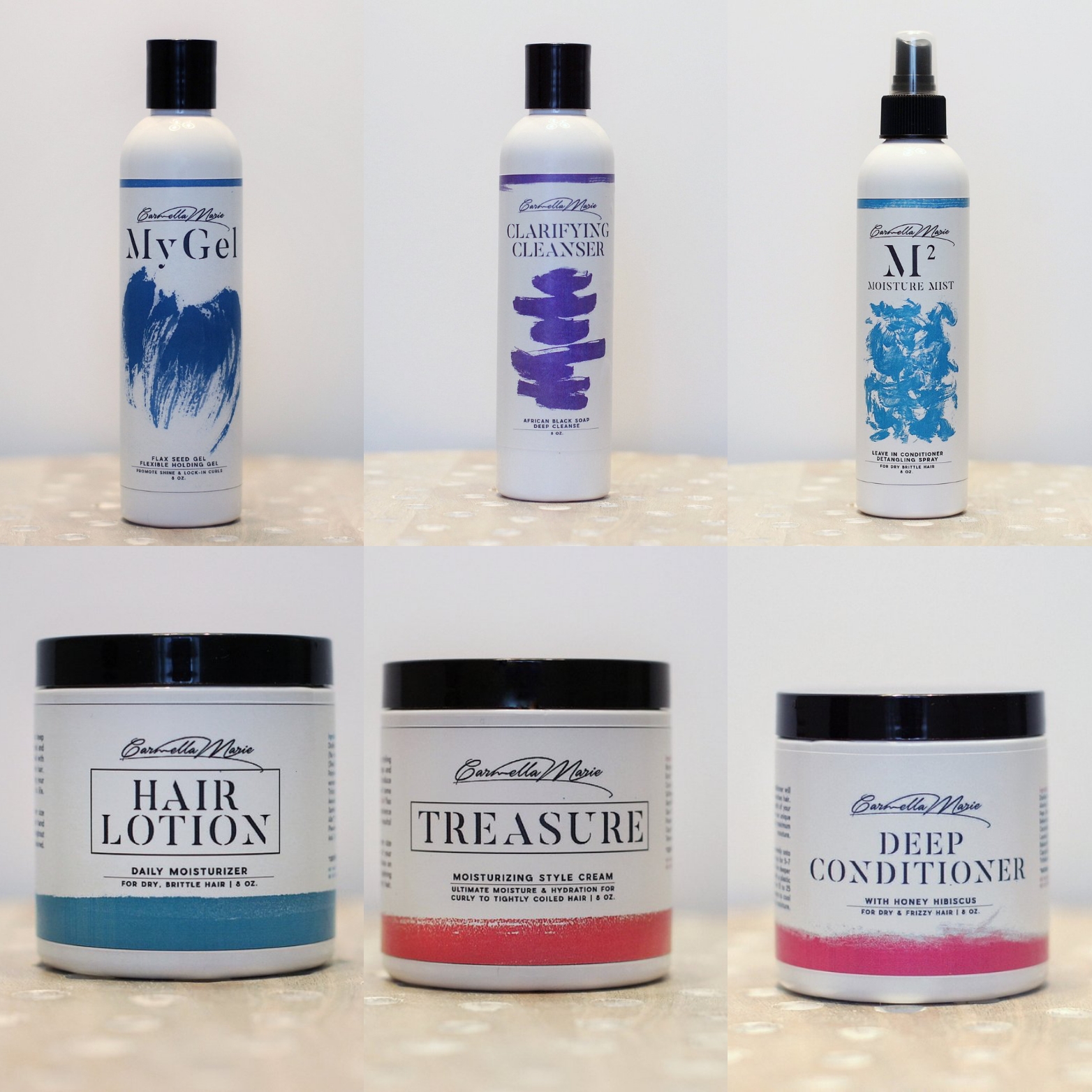 Carmella Marie is (Naturally Curly) Editor's Choice Winner for 2018. Kitchen chemist Carmella Williams have created a brand that nourishes all hair types. Starting with the "Deep Conditioner" is made with honey hibiscus which is a special formula that will seal in moisture. Perfect for dry and frizzy hair. Carmella Marie includes: Treasure which is a styling cream that moisturizing hair for braid/twist outs not to mention Bantu Knots. The Hair Lotion is for daily usage especially when the brisk air can cause brittle/dryness to one's hair. Third is the Clarifying Cleanser which will cleanse your hair as well as maintain your natural moisture. Also this product is made with "Organic Black Soap". In addition, there is the M2 Moisture Mist that is a detangling leave in conditioner you can use daily. Great essential for Protective Styles such as braids. Last but not least the MyGel is awesome for maintaining maximum hold which leaves no crunchy, flaky nor sticky residue to your hair. As a matter of fact, the MyGel is highly recommended for Wash-n-Go!
Visit Website:
https://www.carmellamarie.com/collections/all
Social Media:
Instagram: @carmellamarie30 & @carmellawill
Facebook: https://www.facebook.com/CarmellaMarie30/
The Miche (Mee-Sh) Beauty Collection is new to the hair care arena. If your hair suffers from dryness, damage, and frizz you will instantly see a change after using the whole collection. All products (Cleansed Moisturizing & Cleansing Sulfate-Free Shampoo, Indulge Deep Conditioner, Lavish Leave-In Conditioner, Quenched Hydrating & Twisting Butter, Polished Hair/Scalp Oil) are infused with essential hydrating ingredients to ensure vital moisture to each strand of your hair.
Visit Website:
Social Media:
Instagram: @michebeauty_
Facebook: https://www.facebook.com/michebeauty